Immortal Seats continues to key in on the Florida market for brand expansion. Fort Lauderdale Airport (FLL) is the latest expansion site, with colorful Immortal Seats banners and billboards having been installed inside the terminals and in the baggage claim areas. This follows branding at Tampa International Airport (TPA) earlier in the year and comes ahead of the first annual Immort Seats Sports & Entertainment Convention, which will be held at the Tampa Convention Center in Tampa, FL, on Saturday, November 9, 2024.
Immortal Seats has tickets available daily to over 4,000 sports, comedy, and concert events. Branding in FLL will point airport visitors to the Immortal Seats app via a QR code on the banners. This will allow them to buy tickets to see Lionel Messi tearing it up for Inter Miami, Tua Tagovailoa leading an exciting and fresh Miami Dolphins squad, and to see if the 2023/24 Miami Heat can be as good as the squad that reached the NBA Finals last year.
This is an exciting time for sports in Miami, and Immortal Seats is on the ground floor of that excitement, thanks to this timely branding initiative.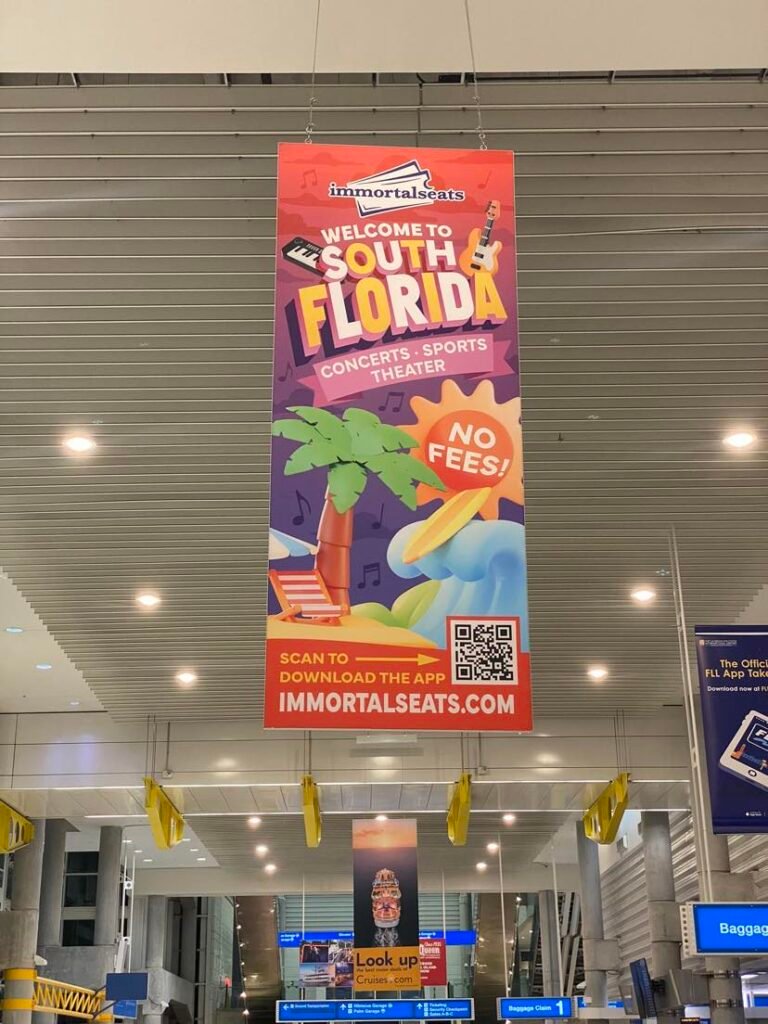 Immortal Seats was founded in 2014 in New Jersey and has been part of the ticket resale space for almost a decade. Immortal Seats is the leader in selling sports, concerts, and theater tickets with no fees on all orders and an industry-leading 200% guarantee on tickets sold. Tickets can be purchased through the mobile app, which can be downloaded at immortaltixs.com, or on a computer at www.immortalseats.com
A live production company alongside its primary and resale ticket arms, Immortal Seats is a growing force in the ticketing space. Any further questions should be directed to support@immortalseats.com.